Chimigi, Iran's first online research panel, has released a selection of highlights from its syndicated study on global warming and the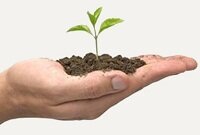 environment. It is the fourth in a series of online studies designed to create greater transparency for both foreign and local companies on the attitudes and behaviours of Iranians consumers and professionals. The sample included 1,300 respondents who currently live in Iran and was fielded between December 4th and 8th 2012. The full data set of the study, including 7 core demographic variables, is available upon request.
The majority of respondents (76%) think that Global Warming is caused by human activities. Nearly two-thirds (60%) believe in the phenomenon while 79% understand the actual mechanics and causes behind it. When asked about which negative effects concerned them the most, changes in weather patterns ranked the highest (43%), followed by climate changes (23%), species loss (17%) and sea-level rise (10%). 80% indicated the Internet as their primary source of information for Global Warming, followed by mass media (63%) and print media (44%).
"A study by Gallup Polls back in 2009 reported that the global median of people who know about Global Warming is 62%." said Amir Esmaeil Bozorgzadeh, the Managing Partner of Conovi, the parent company behind the online research panel. "95% of Iranians in this study are aware of it and the majority even understand its causes."
The overwhelming majority of respondents (87%) believe that harming the environment is never justified, whether it brings an economic benefit or not. A further 90% think it's not acceptable to sacrifice other species in order to satisfy human needs. When asked to whom or what their trust lay in solving the negative effects associated to Global Warming, 85% said they place their faith in scientists & experts, 75% to technological innovations, while only half believe businesses and corporations will play a positive role. 59% think that the human race can only reduce global warming when they're finally willing to change their behaviour.