The UN based World Summit Award announced the 8 Global Champions of the 2013 competition. These projects are the most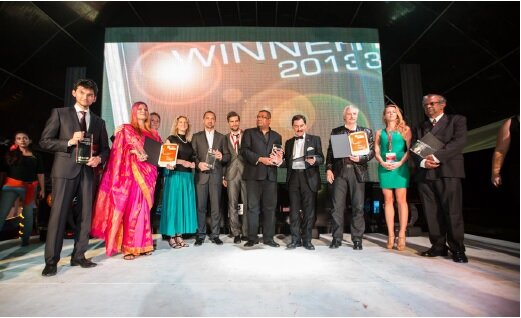 progressive, innovative and sustainable e-Content fruits on the very rich tree that is the Internet: initiatives that will last and will make a difference.
What is best in e-Content? The World Summit Award (WSA) provides answers to these questions since its foundation in 2003. With 168 UN member states participating the 8 Global Champions were presented at the WSA Global Congress in Colombo/Sri Lanka. Rich Fruits of e-Content from the tree of Internet that has never bloomed in a richer way. These products, one in each of the 8 WSA's categories, are truly the best in the word: selected from hundreds of competitors, evaluated by an international network of high-class ICT-experts.
The 8 Global Champions of the Word Summit Award
Category e-Government & Open Data Winner: LobbyPlag (Germany) A powerful discovery and mapping tool which tracks lobbyists in the European Union who intervene with lawmakers. Being an example of successful e-governance, LobbyPlag combines use of open data and citizen initiative to follow policymaking in democratic governments.
Category e-Health & Environment Winner: I-MOVE to Learn (China) This training game for children aged 4-12 with developmental disabilities uses a virtual reality multi-purpose motor training program. A Kinect sensor detects body movements, and colorful graphics keep the children engaged.
Category e-Learning & Science Winner: Aula365 (Argentina) With more than 4000 educational resources created by specialists in each subject, Aula365 offers multimedia and interactive support for school and home. The project brings parents and children together in an innovative and fun teaching-progress.
Category e-Entertainment & Games Winner: EVE Online from CCP Games Reykjavik, Iceland (Iceland) EVE Online offers a spectacular gaming experience where hundreds of thousands of players compete within the same virtual universe for riches, glory and adventure. The player pilots star ships trough a futuristic galaxy featuring a sophisticated, player-run economy. EVE Online attracts people who seek meaningful, compelling experiences.
Category e-Culture & Tourism Winner: JUMIEGES 3D (France) The system provides a mesmerizing visit the Jumièges Abbey in Normandy which was never seen before. Thanks to cutting edge mobile augmented reality, users meander through the ages and can explore the ruins with the help of outstanding audio and video content.
Category e-Culture & Tourism Winner: Observatory of Parliament Member's Actions (Tunisia) Two young women provide open data to inform citizens about how their law makers are performing in the formation of the new consitution. Discussions, voting records, legislation and budgets are made available free of charge and in an innovative and attractive manner.
Category e-Business & Commerce Winner: Infoline (Ghana) A unique narrow band mobile and web service which connects consumers and businesses in emerging markets in Ghana. Infoline works well with low-technology mobile phones and offers relevant business information via SMS, similarly to how technologically advanced consumers would use search engines on the Web.
Category e-Inclusion & Empowerment Winner: BlindSquare (Finland) Built by a programming genius, BlindSquare is an augmented reality GPS application for blind and visually impaired people. Its algorithms determine which information is most relevant and present it in voice form. BlindSquare enables blind people to travel not depending on others.
e-Content-trends of tomorrow The whole 4-day-event in Sri Lanka celebrated of the Global Champions, the 40 winners of the WSA and the 18 winners of the Youth Award, it was also a major international ICT-hub.
With panel discussions and shot talks with international renowned speakers like "father of the mobile ringtone" Ralph Simon, the Creator Digital Family Janine Warner (and Skype-General Manager Tiit Panaanen, these four days were the best opportunity to get intimate insights into the newest trends in e-content: it is colloquial localized relevance that counts, the respect for the target audience, the use of open data, and interactivity.
Precious input for the 8 Global Champions, and for everybody who visited the Congress in Sri Lanka, the highlight of the World Summit Award.
About the World Summit Award The World Summit Award (WSA) is the global follow-up initiative of the United Nations World Summit on Information Society (WSIS) organised by the International Center for New Media (ICNM), Salzburg, Austria. It partners with the key UN organisations and agencies in the framework of the UN Geneva Agenda and the Tunis Action Plan and selects and promotes the world's best e-Content and innovative ICT applications; to date more than 160 countries are actively involved. Through national pre-selections and contests together with a global jury process, WSA demonstrates the local diversity and rich creativity of ICT use. WSA is a global hub for everyone who values the crucial importance of local content to make today's information society more inclusive.