Visa announced that the United Arab Emirates will be one of the 16 countries where consumers will soon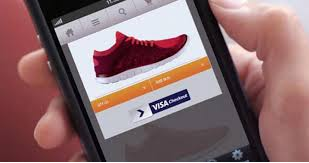 be able to use the new Visa Checkout service in the second phase of its global rollout.
Visa Checkout was first launched in July 2014 in the US, Canada and Australia and is a quick and easy payment service to pay for goods online, on any device, in just a few clicks.
The services looks a lot like V.me, which was launched by Visa in 2011 to compete with PayPal's online payment tools. Checkout is an evolved V.me, which has now been replaced with an entirely redesigned Checkout.
To date over three million Visa Checkout accounts have been created which can be used to shop at over 110 eCommerce retailers.
"Visa Checkout has seen tremendous growth in just the few months since it's been available. Consumers and merchants alike love its simplicity and ease, which is particularly important as people shop and buy more frequently on smaller devices like mobile phones and tablets but still want to use the payment cards they already know and trust," said Marcello Baricordi, General Manager UAE and Global Accounts Lead at Visa Inc. MENA.
"The MENA region is seeing an annual growth rate of 30 percent for all online transactions where for $100 spent on a card, $10 is spent online. The UAE also has one of the highest smartphone penetration rates in the world at 78 percent. Because of these conditions, the UAE is a prime candidate for our roll out plans for Visa Checkout and we are working swiftly with our bank and merchant partners to bring this exciting service here by mid-2015."
Simple Way to Pay
Enrolling in Visa Checkout is intuitive and simple, and shoppers can use any Visa debit or credit card or even other branded cards to make purchases from a PC, mobile device or within a mobile app. Consumers simply store their shipping and payment information in a secure account with Visa once, and they never have to re-enter it again when shopping online at merchants who offer Visa Checkout. When a user sees the Visa Checkout button as a payment option, they simply log into their account, enter their username and password, and click a button to complete the purchase.
Restrictions
Consumers in newly-enabled markets will first be able to use Visa Checkout to buy from merchants in the U.S., Australia and Canada that accept Visa Checkout today and have the ability to process shipping internationally. So the uptake of this will be limited to companies that not only have signed up to Visa Checkout, but also those who ship globally. It's expected that partnerships will be signed with local merchants later in 2015.