Visa Inc. (NYSE:V) has announced it is supporting consumer payments with the new Samsung Galaxy S6. Eligible consumers in the U.S. will be able to make secure Visa payments with Samsung Pay, Samsung's new payment service scheduled to launch this summer.
Visa is already an Apple Pay supporter.
Samsung Pay is supported by Visa Token Service technology which is designed to enable secure payments with a broad range of connected devices. This new innovative technology from Visa replaces sensitive payment account information found on plastic cards, such as the 16-digit account number, expiration date and security code, with a unique series of numbers that can authorize payment without exposing actual account details – helping to make mobile payments safer for everyone, everywhere.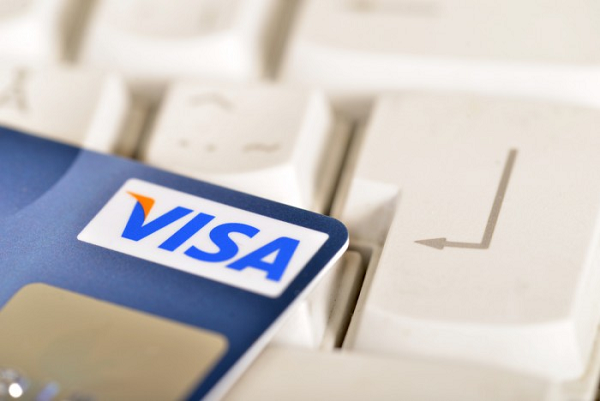 Samsung also recently announced it was buying LoopPay to help gain an edge in the mobile payments market. LoopPay uses its Magnetic Secure Transmission (MST) patented technology to turn existing mag stripe readers into mobile contactless receivers and enables digital wallet users to use the technology at 90 percent of merchant establishments today.
"Working in partnership with Samsung, we are able to bring secure mobile payments to millions of consumers around the world," said Ryan McInerney, global president, Visa Inc. "Combining Visa's expertise in payment technology with Samsung's global leadership in creating innovative mobile experiences, gives more choice to financial institutions who want to enable their customers to pay with the new generation of mobile devices."
To make Visa purchases in-store with Samsung Pay users simply select their preferred Visa account and hold the device near a payment terminal. The new Samsung Galaxy S6 is equipped with both Near Field Communication (NFC) and Magnetic Secure Transmission (MST) technology that enable the device to wirelessly transmit payment information to either a contactless or traditional stripe merchant terminal.
"Samsung has been committed to innovation across our devices and services. With the launch of the new Galaxy S6 we are also introducing an innovative payment service that will allow consumers to make in-store purchase at most of their favorite merchants. The partnership with Visa played an important role in the creation of a global contactless mobile payment service." says Dr Injong Rhee, Executive Vice President at Samsung Electronics.  "We believe that we have a strong value proposition for financial institutions and merchants that will ultimately allow consumer choice in contactless payments."
Samsung Pay is scheduled to launch during the summer of 2015 in the U.S. The new service will be made available to eligible Visa account holders from U.S. financial institutions participating in the Samsung Pay program.