Swiffix is an app that connects people with pre-screened independent service providers to fulfill their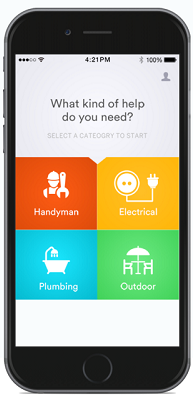 home maintenance and car service needs. With an instant estimate you have the ability to book within 60 seconds, track the progress of your job all the way until call completion, make a secure payment and have the protection of a 100% money back guarantee.
The app offers you to cater some services like fuel, movers, garden care, pool, furniture assembly, custom jobs etc. The app allows you to track the location of the handyman on the map and the service will send you a text when the person arrives.
There are quite a few laundry apps and websites like washplus.ae and other service providers in UAE. It is interesting to see all these services combined in one app. The company needs to manage the logistics well to be successful.