Dubai Municipality has launched an app that provides digital addressing of 124,000 buildings in the emirate of Dubai to help people quickly access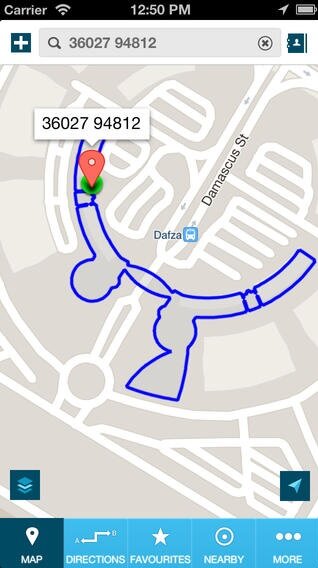 online information. Makani' (my location), Dubai Municipality's electronic map application, is available in Apple and Android stores from today. It is a soft launch, with an improved version expected to be available within three weeks. Users of the app will be able to find places more accurately than any global positioning (GPRS) system available in the app world, said municipal officials.
Developed by the Geographic Information System Department of Dubai Municipality, "the new Makani app would be a turning point in the journey of Dubai towards being the smartest city in the world," said Abdullah Rafia, assistant director general for the Engineering and Planning Sector.
To find out the coordinates of a destination, the user can type the name of the building or location in the search bar, and click on the desired result. A second option is to zoom in on the map, clicking on the building or location once visible. With the satellite option, it is easy to recognise the location, adds Abdul Hakim.
Once the location is found, the application will then give you the coordinates. "For example, when you search for Dubai Mall, the application will give you the boundaries of the mall and all the entrances. Each entrance has a different coordinate."
"The user can enter a 10-digit code in the app and find out the place with the accuracy to less than one metre. Also, this can be used to find out a person who uses any smart phone with the app if the WiFi is turned on as it gives more accuracy than 3G an 4G connections,' said Malik.
"We hope this app will help our security forces quickly take necessary action based on the information collected through the barcode given to each premise in the emirate of Dubai," he said. We will soon launch another app for the public to help civic bodies by reporting any issues related to food safety. They will be able to enter the building or shop code into the app to report the complaint without having to explain the exact location, Malek added.
Click here to download the app on iPhone