Video-on-demand startup Telly Inc. has raised $8 million and acquired a company to stream content to the Arab world, just a day after a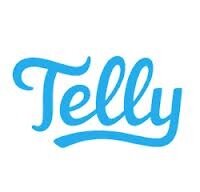 similar company, iROKO Partners Ltd., received the same amount from investors to stream video in Africa. The company also announced that it has completed an $8 million Series B funding round with Cinemagic and Lumia Capital joining early investors Azure Capital, Draper Fisher Jurvetson, Felicis Ventures, and Georges Harik
As the new owners of Sha-Sha Entertainment, Telly users within the middle east and northern African regions (22 countries total) will be able to mix in Hollywood and Arabic video content along with all the other videos shared and generated through social networks.
The Middle East is a young population [of] power users of online video and social media," Telly founder and CEO Mo Al Adham told VentureBeat. "The gulf region specifically has a pretty high GDP/Capital and high disposable income, not to mention the lack of alternate premium content providers."
Al Adham said the startup plans to use the new capital to open a new office in Dubai, hire additional talent, and continue developing its technology.