Emirates Airline has increased its mobile presence with the launch of the Emirates App for iPad on the global App Store. Customers can

use the app to: -
Search 130 Emirates destinations
Book flights, check-in online
Download their boarding pass and
Manage their Emirates Skywards frequent flyer account
You can also follow their flights on the live interactive map and find updates on estimated arrival, altitude, speed, what's on the flights and more.
The other important news is that Emirates has finnaly entered the Twittersphere. The airline launched 2 Twitter handles to communicate corporate matters (@Emirates) and support customers (@EmiratesSupport). The tweets are only in English at the time being, however, we presume (hope) other languages (mainly Arabic) will be incorporated soon.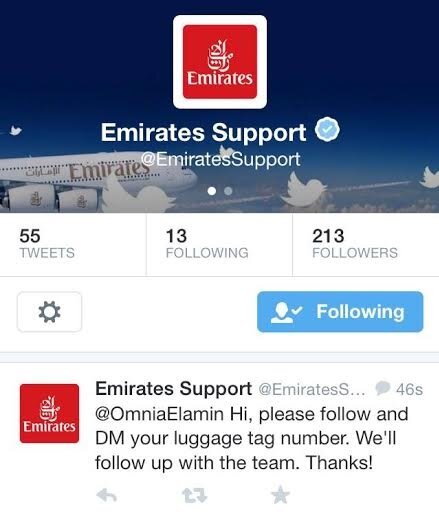 Smart strategy to manage the complaints at @EmiratesSupport while we could see all the awesome stuff on the other handle.
Click here to download the app on your iPad.