JetSmarter, the mobile marketplace that seamlessly connects travellers to private jets from their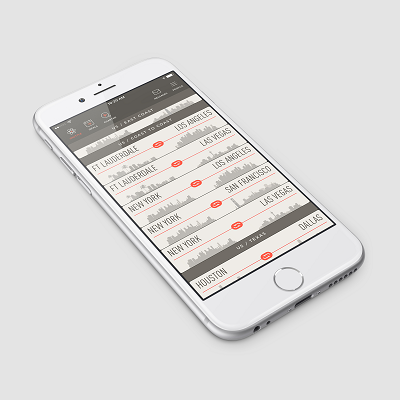 smartphones, has announced a new US$26.1 Million raise from its recent existing Series B investors and other prominent business executives. JetSmarter closed its recent US$20 Million Series B round in July of 2015.
Most private aircraft aren't used that much, JetSmarter founder Sergey Petrossov, a Russian-born Florida resident, said in an interview. We thought if we offered that excessive supply to the business-class passengers of regular airlines, it would be a great disruptive service," Petrossov said.
JetSmarter has expanded to buying excess capacity from owners, selling seats on empty flights and organizing shuttle schedules for popular routes such as New York to Miami.
A seat on a flight on a Learjet 45 on that route on March 1 currently costs $1,990, with a minimum 4-seat purchase. JetSmarter offers space on flights that would otherwise leave empty and on last-minute deals without charge to members that have paid an annual fee of $9,000.
Over the last six months, the company has strategically grown throughout North America, the Middle East, and Europe, and provides 52% more flight options for its users through its three main amenities: JetDeals, JetShuttle and its JetCharter service. Over the last quarter, month-to-month growth in app downloads has increased by 240%, and JetSmarter has seen a 135% increase in memberships.